Pride in our Holiday apartments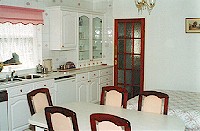 We take great pride in the quality of our holiday apartments to ensure that your holiday in Skegness goes as smoothly as possible. As such we have a strict no smoking or pets policy in all of our holiday apartments so you can be sure they are in the best possible condition for your stay.
Our aim is that you will be as comfortable in our Skegness holiday apartments as you would be in your own home.